As early as next month, ChromeOS will receive a slew of new productivity and video editing tools. The firm will release new Chromebook features, including editing features in the Google Photos app, improved app functionality, and tools to manage and complete tasks "with just a few taps." Recently, Chromebooks got better integration with Android devices.
Google Photos: New movie editor
A whole movie requires numerous video clips, images, title cards, and music, all of which take time to create. The company is updating its movie-making capabilities with Google Photos to generate professional movies with only a few touches.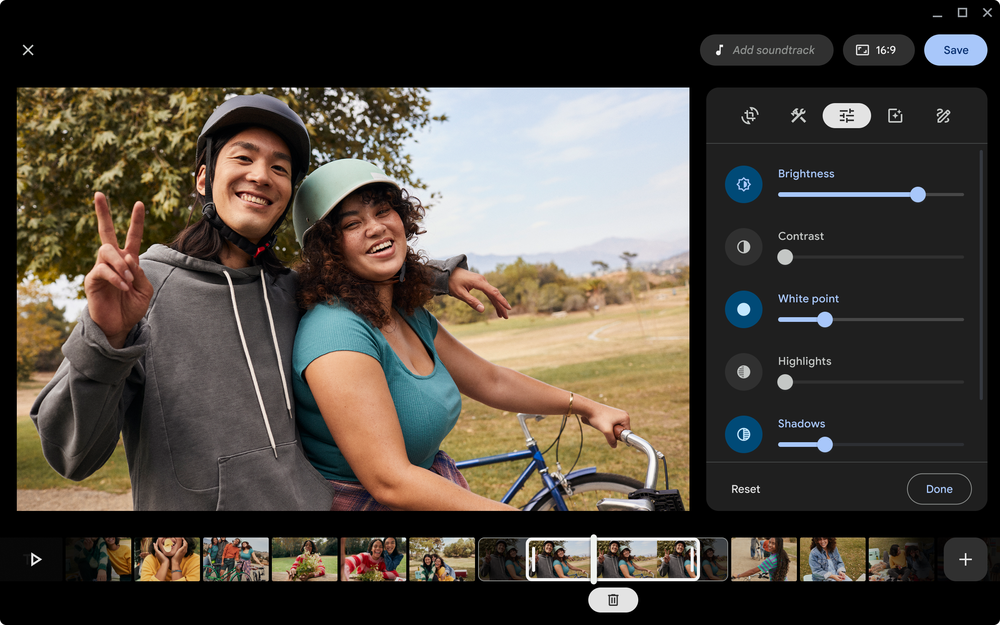 There will be themes available for users to choose from, after which they must add people, or perhaps even pets, and Google Images will create a movie using both photos and video footage. It will carefully pick the most important scenes from your lengthy videos.
The Google Photos movie editor will also offer the opportunity to create a movie from scratch.
Google Photos interfaces with the Chromebook's Gallery and Files apps, so you can edit a video from the Gallery with a tap in Google Photos.
The LumaFusion video editing app is coming to Chromebooks.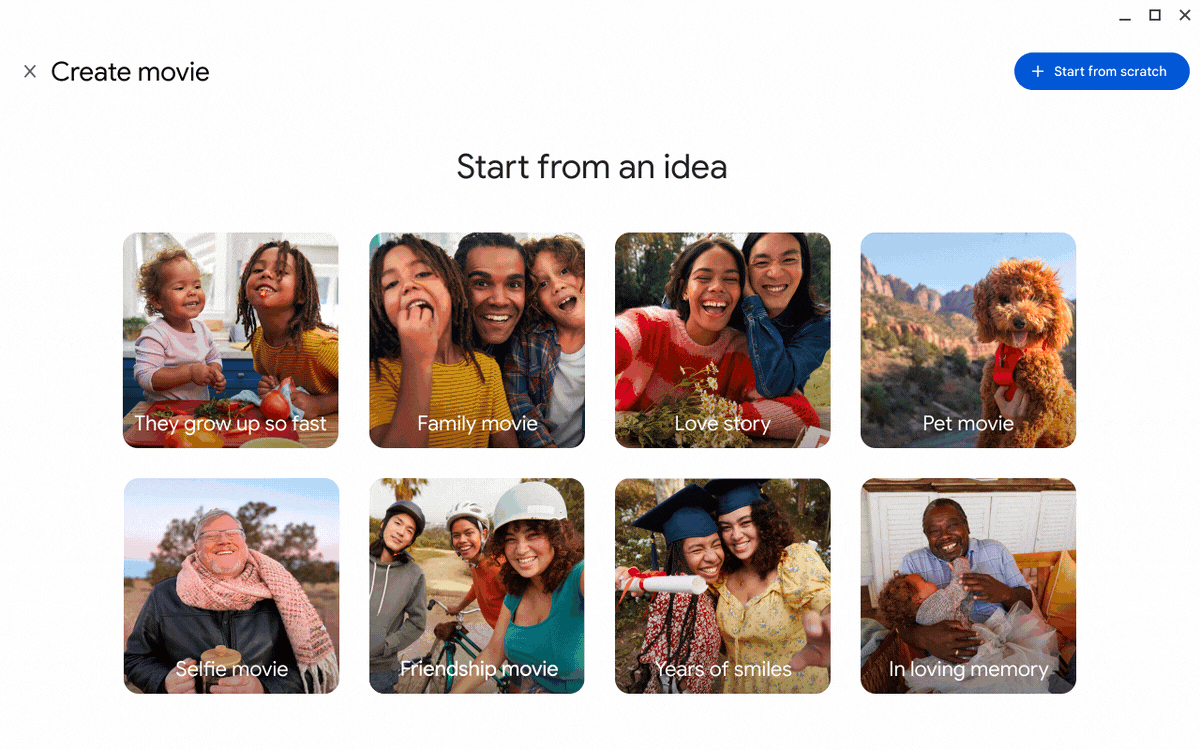 New Productivity apps
In addition to the video editor, Google is also introducing several additional Chromebook productivity apps. Additionally, Google claims that simple design tools like Canva, Figma, and Adobe Express are built to work effectively on Chromebooks for creativity.
Gallery app: It adds PDF editing features so that you can fill out forms, highlight text, sign documents, and add text notes. No need to print and scan forms just to sign them.
Screencast app: Whether it's a virtual lesson, a how-to video, or a demo, anybody can now use Screencast to record, view, and share transcribed videos and presentations.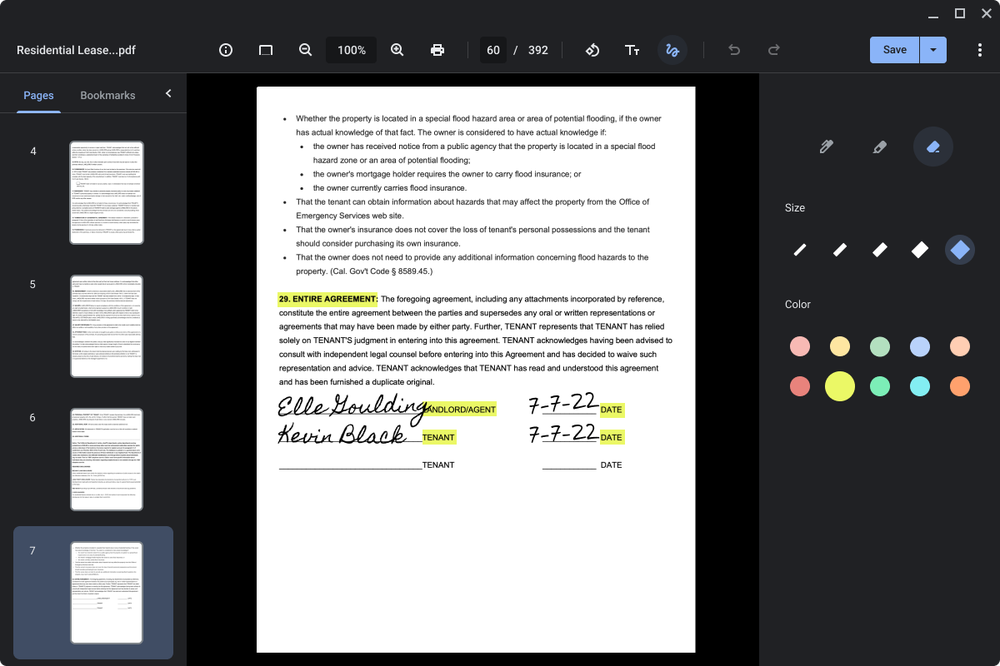 Cursive app: On Chromebooks with stylus support, you can scan, edit, and reorganize handwritten notes. You can instantly transfer your notes into another app or send them as a PDF when it's time to share them.
Redesigned Launcher: New features have been added to make it easier to get things done, like a redesigned Launcher that lets you find what you need with the touch of a button and improvements to cross-device features like Phone Hub and Nearby Share.
Other features
You can now set your wallpaper from a Google Photos album and have it vary every day.
Chrome OS will now feature light and dark themes
When you're concentrating on a particular activity, such as one desk for research and another for holiday planning, you may indeed utilize virtual desks to keep all your related apps and windows grouped and organized.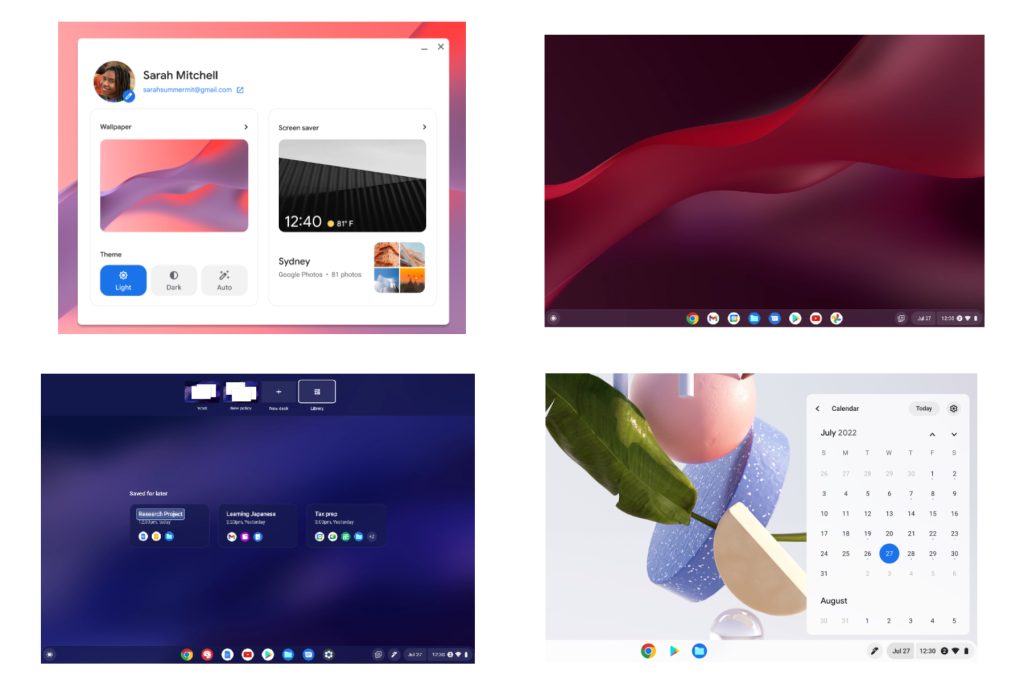 When you tap the date on your Chromebook shelf, a monthly calendar appears. Select any day to see Google Calendar events in detail and check your availability without opening another app or tab.
Upgrades are made to notifications. Notifications from the same sender are grouped together, and larger buttons make joining a meeting or responding to a message easier.
Commenting on the new features, Alexander Kuscher, Director of ChromeOS Software, said,
Today we're announcing new features and apps for Chromebook to take your creativity and productivity to the next level. In the next few months, we're also rolling out some new organization and productivity features to help you manage your schedule and stay focused, with some new ways to personalize your Chromebook.