Microsoft has unveiled Project AirSim, a new innovation, today at the Farnborough International Airshow. Project AirSim uses high-fidelity simulation to safely build, train, and test autonomous aircraft on the Azure platform. It is essentially an artificial intelligence (AI)-powered simulator for drones, flying taxis, and other advanced aerial mobility (AAM) vehicles. Today, a limited preview of Project AirSim is available.
Customers of Project AirSim will also be able to access a library of specific locations, like New York City or London, or generic spaces, like an airport, and create millions of precise 3D environments using data from Bing Maps and other providers.
What is Project AirSim? How Does it Work?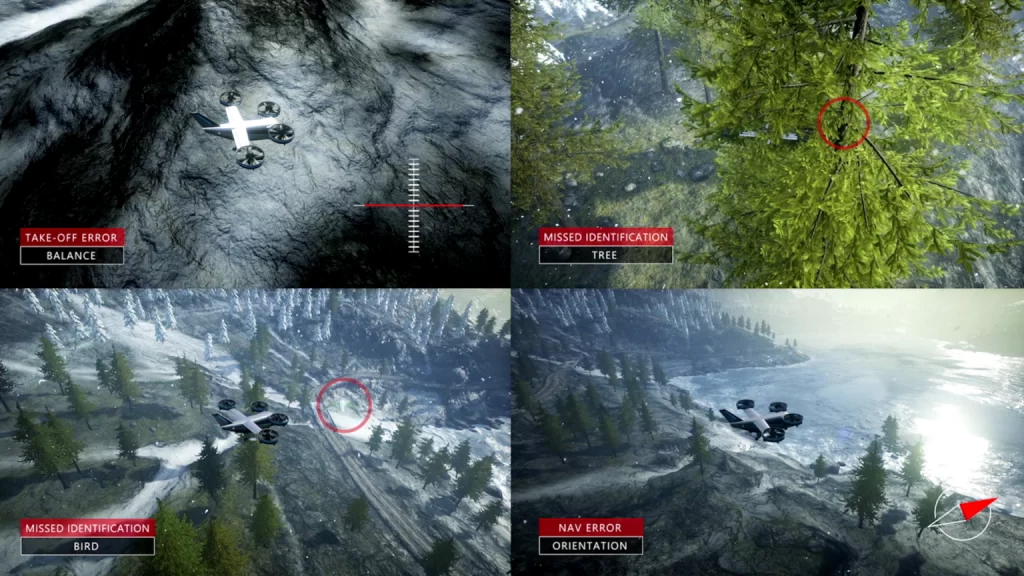 Automation is important in the rapidly evolving technological world, and Microsoft wants to accelerate autonomous flight by creating an end-to-end platform with Project AirSim. Although AirSim was already available and is a well-liked research tool, it required extensive coding and machine learning knowledge. 
Microsoft has now transformed that open-source tool into an end-to-end platform, in order to make it simpler for Advanced Aerial Mobility (AAM) customers to test and train AI-powered aircraft in simulated 3D environments, 
The power of Azure is utilized by Project AirSim to produce enormous amounts of data for training AI models on precisely what to do at each stage of flight, from takeoff to cruising to landing.
Along with a collection of sophisticated pretrained AI models, it will also provide libraries of simulated 3D environments representing various urban and rural landscapes to speed up autonomy in last-mile delivery, aerial infrastructure inspection, and urban air mobility.
Regarding the announcement, Gurdeep Pall, Microsoft corporate vice president for Business Incubations in Technology & Research said,
Autonomous systems will transform many industries and enable many aerial scenarios, from the last-mile delivery of goods in congested cities to the inspection of downed power lines from 1,000 miles away. But first we must safely train these systems in a realistic, virtualized world. Project AirSim is a critical tool that lets us bridge the world of bits and the world of atoms, and it shows the power of the industrial metaverse – the virtual worlds where businesses will build, test and hone solutions and then bring them into the real world.
Project AirSim Applications:
Manufacturers will be able to safely train upcoming Advanced Aerial Mobility (AAM) systems in a virtualized world thanks to the AirSim project. Developers will have access to pretrained AI building blocks through Project AirSim, including sophisticated models for spotting and avoiding obstacles and carrying out precise landings.
By removing the need for deep machine learning expertise, these pre-built capabilities increase the number of people who can begin training autonomous aircraft.
Additionally, Microsoft has announced that it is closely collaborating with business partners to expand precise simulation to include weather, physics, and – most importantly – the sensors an autonomous machine would use to "see" the world.