Netflix has been dealing with the issue of households sharing account passwords for a long time. In an effort to address this, Netflix tried a feature called "add an extra member" in a few nations in March. To add sub-accounts for persons they don't live with, members must pay an additional fee. The service is currently experimenting with a different approach to "Add a Home" in Argentina, the Dominican Republic, El Salvador, Guatemala, and Honduras.
With the new 'Add a Home' option, every subscriber must pay an additional fee (depending on location) to add another home in addition to the allowed one. Another limitation is that Basic plan members can add one extra house, Standard up to two extra, and Premium up to three extras. When you are traveling, the service will make an exception. Users can access the service when away from home using tablets, laptops, or mobile devices.
How does Netflix's new 'Add a Home' feature work?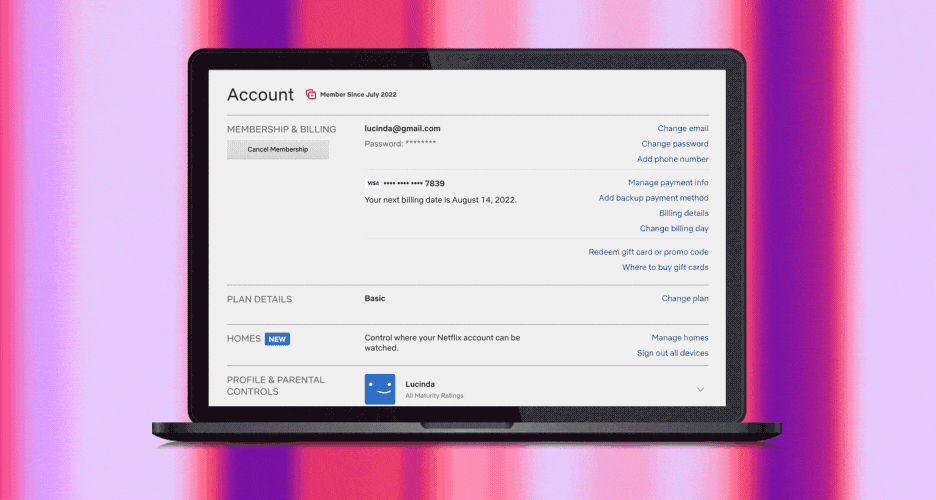 One home per account: Regardless of your plan, each Netflix account includes one home where you can watch Netflix on any of your devices.
Purchase additional homes: Netflix will charge you an additional [219 Pesos per month per home in Argentina / $2.99 per month per home in the Dominican Republic / $2.99 per month per home in Honduras / $2.99 per month per home in El Salvador / $2.99 per month per home in Guatemala] to use your Netflix account in additional homes.
Members on the Basic plan can add one additional home, Standard up to two more homes, and Premium up to three additional homes.
Travel is included: You can watch while away from home on your tablet, laptop, or mobile device.
New home management feature: From your account settings page, you will soon be able to control where your account is used – and delete homes at any moment.
Netflix has been experimenting with several methods to reverse its continuous decline in subscription counts. To recall, the company has teamed up with Microsoft to deliver an AD-Supported package to market. This approach is expected to result in even more low-cost Netflix options, which will eventually boost the number of subscribers.