After teasers, Xiaomi today confirmed the launch of its Smart Air Fryer in India on August 9th, as a part of its its 8th anniversary celebrations in the country. The company says that this will be India's only smart Air Fryer since it is compatible with Mi Home app, so it can easily be controlled remotely. The company said that it will exclusively be sold on mi.com.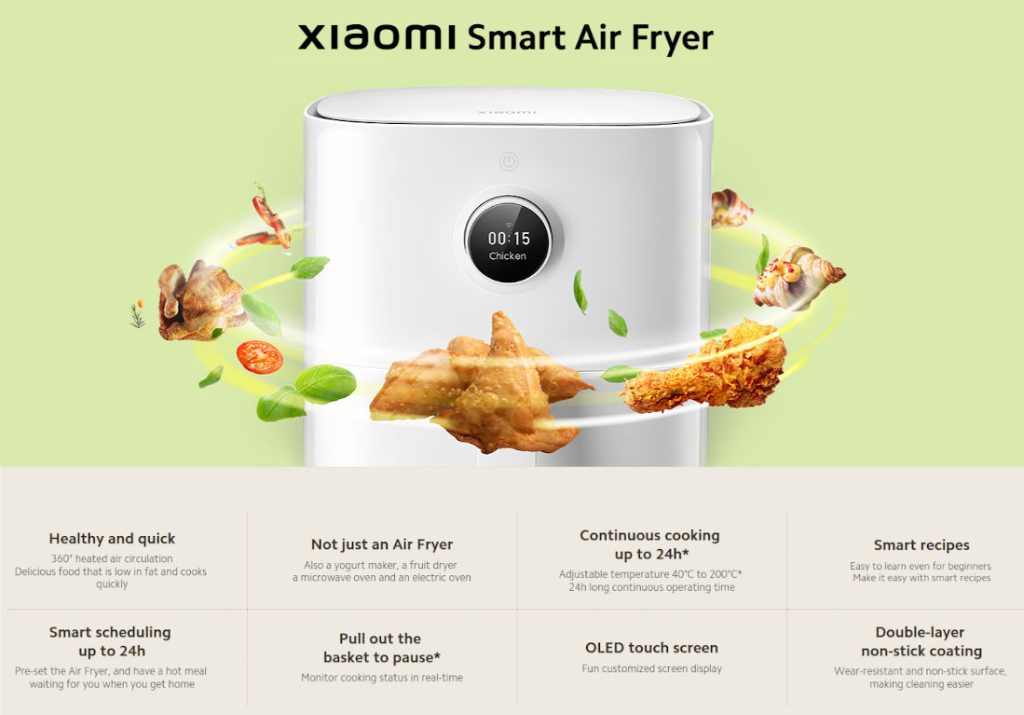 The Smart Air Fryer was introduced in some markets last year and has 3.5L capacity. The app also shows recipe ideas, and lets you schedule a cooked meal up to 24 hours in advance. The OLED display lets you glance at the time and temperature.
The temperature can be adjusted between 40℃ to 200℃. With the configuration of the dual-speed fan, the air fryer can also defrost your frozen goods, dry fruits, and ferment yogurt. The medium to high temperature range is automatically paired with a high rotating speed of the dual-speed motor for rapid temperature increase.
The 1400W heating power enables rapid temperature increase and more balanced heat distribution inside the Xiaomi Smart Air Fryer, shortening the cooking time, offering a faster, healthier and more convenient lifestyle.
We should know the price when it is launched next week.