In India, Xiaomi has expanded its line of smart speakers. The company's second smart speaker is the Xiaomi Smart Speaker IR Control, which is powered by Google Assistant. It resembles its predecessor's first-generation smart speaker in terms of appearance. But it has a big LED clock and an IT blaster that lets users control non-smart devices in their homes with their voices, even though it doesn't really have Google Assistant.
The speaker has a 1.5-inch full-range speaker and a few far-field microphones that facilitate voice wake-up. A second comparable speaker can be coupled with this one to provide stereo sound. A large LED digital clock display is present on the new Xiaomi Smart Speaker IR Control.
Given that it may also be used as a desk clock, this design upgrade is practical. Additionally, the clock has a DND mode that totally obscures the time while you're sleeping at night and can automatically change the brightness to match the level of light in the room.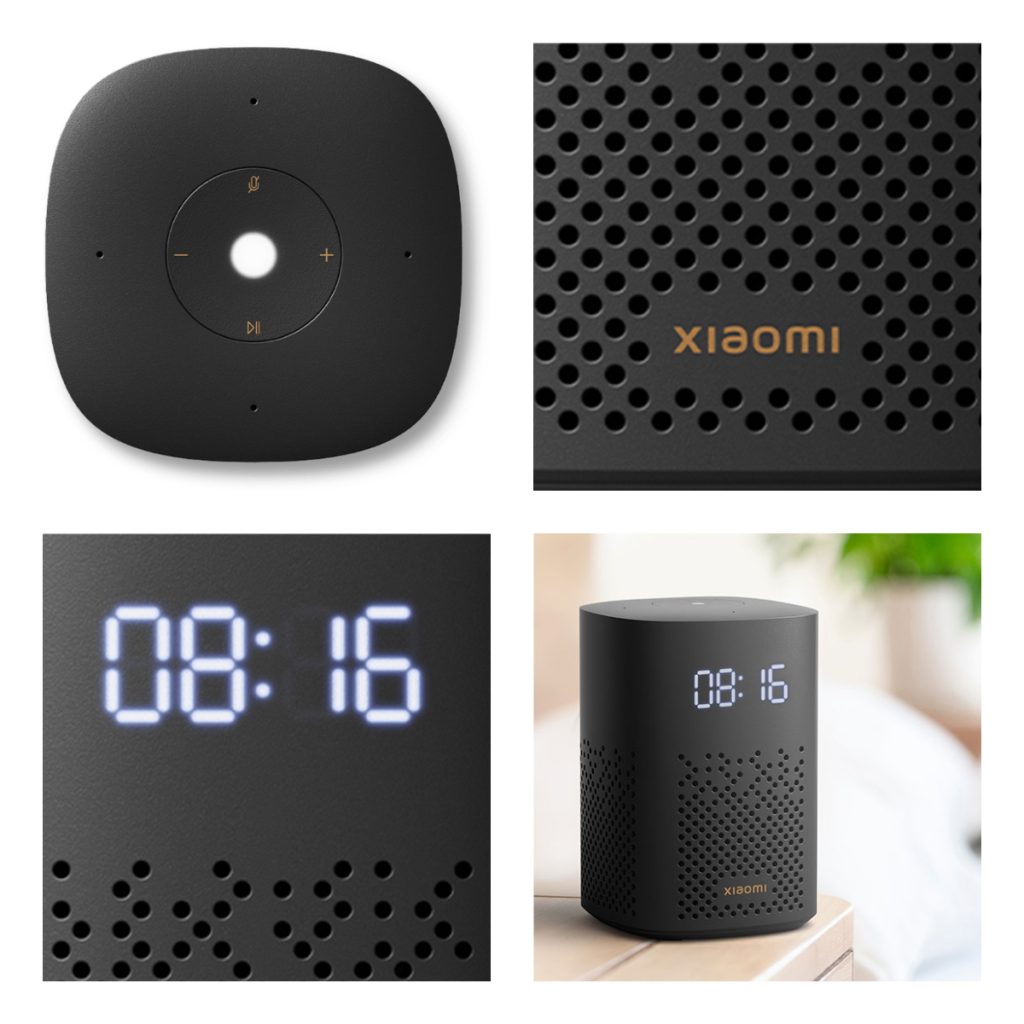 Besides, the Xiaomi Smart Speaker IR Control has a built-in Chromecast that enables users to cast media to other compatible devices. Since Google Assistant is already embedded inside the speaker, you can also ask it to control other smart devices you already own.
Furthermore, it includes four physical buttons on the top for volume control, microphone mute, and track skipping. Any compatible smart device in your home that can be handled by an IR remote can be controlled by the IR blaster on the speaker via the Xiaomi Home/Mi Home app on your phone.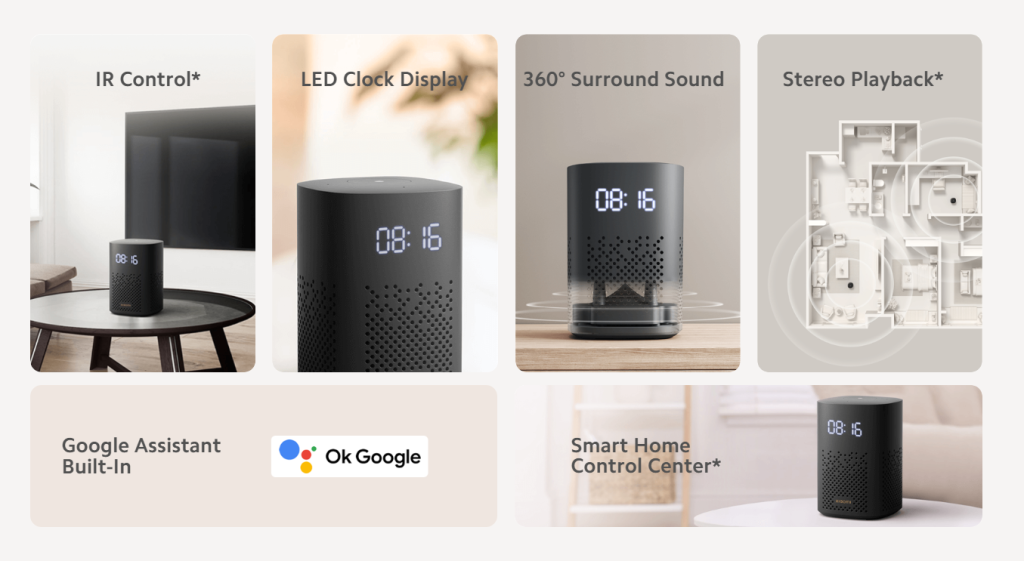 Specifications: Xiaomi Smart Speaker IR Control
Speaker: 1.5″ full-range speaker
Buttons: Play/Pause, Volume up, Volume down, Mute
Microphone Array: 2Mics, with far field voice wake up support
Light: One-Dot LED light
Connectivity: 802.11a/b/g/n/ac, 2.4GHz/5GHz | Bluetooth 5.0 | Chromecast built-in
IR Remote Control: Only compatible devices support infrared control function on Xiaomi Smart Speaker (IR Control). Tested with models added to Mi Home/Xiaomi Home APP
Power Supply: 12V / 1A, DC input
Dimensions: 95x95x14mm; weight: 628g
Package Contents: Speaker, User Manual, Adapter
Pricing & availability
The Xiaomi Smart Speaker IR Control is available in Black colour, is priced at Rs. 4,999 and is available from mi.com, Mi Home Store, Flipkart and other retail outlets.